Begin Your Gold Country Property Search
Discover your next adventure
I specialize in these home communities. 
I'm proud to serve the Auburn area as a member of eXp Realty. As part of the of eXp Realty brand I will provide you with an excellent experience before, during and after your home buying and selling journey.
With innovative technology, a unique set of tools and a household brand tied to my name, I am uniquely equipped to serve you with what you need most. And, by combining a "client first" philosophy, great listening skills, deep local knowledge, marketing savvy and business professionalism I can help you sell your home or find a new home that perfectly matches your lifestyle.
Susan Kelly | 530-913-5474
Susan.Kelly@eXpRealty.com
DRE# 01454377
eXp Realty of California, Inc.
Brokerage DRE# 01878277
There's no denying the financial benefits of homeownership, but what's often overlooked are the feelings of gratitude, security, pride, and comfort we get from owning a home. This year, those emotions are stronger than ever. We've lived through a time that has truly changed our needs and who we are, and as a result, homeownership […]
As we near the end of the year, more homeowners are realizing the benefits of today's sellers' market. Record-breaking home price appreciation, growing equity, low inventory, and competitive mortgage rates are motivating homeowners to make a move that addresses their changing lifestyles. In fact, recent data from realtor.com shows a larger share of homeowners are […]
Some Highlights
Whether you're buying or selling, there are many perks that come from working with a real estate advisor.
Real estate professionals are experts at navigating all aspects of the buying and selling process, including negotiating on you…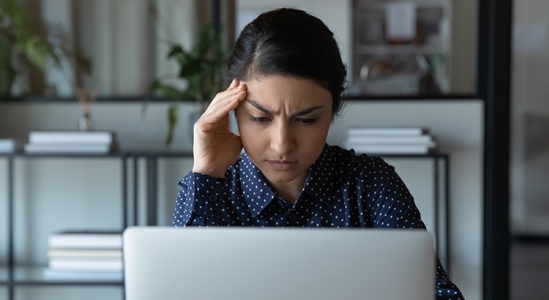 There are a lot of questions right now regarding the real estate market as we head into 2022. The forbearance program is coming to an end and mortgage rates are beginning to rise. With all of this uncertainty, anyone with a megaphone – from the mainstream media to a lone blogger – has realized that […]
Your equity is a powerful tool that can help you achieve your goals as a homeowner. And chances are, your equity grew substantially over the past year. According to the latest Equity Insights Report from CoreLogic, homeowners gained an average of $51,500 in equity over the past year. If you're looking for the best ways […]
Some Highlights
When it comes to buying a home, there are a number of key milestones along the way.
The process includes everything from building your team and understanding your finances to going house hunting, making an offer, and more.
When you'r…
Bought a Single Family home in Foresthill, CA.
In all the years of dealing with many real estate personnel, Susan Kelly is the best!
After a brief conversation of our desire and goals of the house we were looking for,
she knew exactly where to take us and what to show us. In fact,
it was the first house we saw, out of 3, that we made the offer and eventually ended up buying!
She is honest and works hard for you.
Thank you Susan.
Antonio Pizano      Highly likely to recommend!
Bought a single family home in Foresthill, CA.
Not only is Susan Kelly extremely knowledgable, professional, respectful and a go-getter!
She has been an inspiration! Through all the ups, downs and jumping through hoops to purchase a home…
Susan was there helping me and encouraging me every step of the way!
I always dreamed of being a homeowner so that I could have a place of stability for my four children…
A place to call HOME! Susan helped make this dream come true and inspired me to get a real estate license
so that I may be able to help others get their dream of being a homeowner too!
Sincerely, Danelle Halling 
Bought a Single Family home in Citrus Heights, CA.
Susan was very helpful to me in my first time home buying experience.
She was always available to answer my inquiries, and she was calm when I was nervous about the whole process.
I really liked that I could ask her questions, even the same ones in a different way, and I got a patient response from her.
I had gone to a home buying class and thought I knew what I was doing,
but I sure found out quickly that was not the case. I am so glad Susan was there with her expertise.

Thanks, Susan. I sure appreciate your efforts!
Linda
In all our dealings with Realtors over the past ten years,
we have never met anyone as helpful and energetic as you have been.
Without hesitation, we would highly recommend your service to anyone who is looking for an experienced Realtor
who cares about getting things done and doing them right!
Thanks for taking such good care of us, we couldn't have done it without you!
DANIEL AND BARB NORTHFIELD
Susan did a great job. We have been very involved with real estate as both buyers and sellers for over 30 years and she stayed in contact with us better than any agent we have ever used.
In a tough market, with a piece of property that was difficult to sell because of it's location, herefforts generated 8 offers. Impressive in any market.
We will never use another agent unless she retires.
Jim 
Sold a Single Family home in Foresthill, CA.
Susan is a very competent effective agent with excellent negotiation skills.
She is very efficient, responsive, and knowledgeable in her field. I would recommend her without reservation.
Nan