Begin Your Gold Country Property Search
Discover your next adventure
I specialize in these home communities. 
I'm proud to serve the Auburn area as a member of eXp Realty. As part of the of eXp Realty brand I will provide you with an excellent experience before, during and after your home buying and selling journey.
With innovative technology, a unique set of tools and a household brand tied to my name, I am uniquely equipped to serve you with what you need most. And, by combining a "client first" philosophy, great listening skills, deep local knowledge, marketing savvy and business professionalism I can help you sell your home or find a new home that perfectly matches your lifestyle.
Susan Kelly | 530-913-5474
Susan.Kelly@eXpRealty.com
DRE# 01454377
eXp Realty of California, Inc.
Brokerage DRE# 01878277
Some Highlights
In a recent article, Lawrence Yun, Chief Economist for the National Association of Realtors (NAR), discussed the state of today's housing market.
When addressing whether or not today's high buyer competition and rising home prices ar…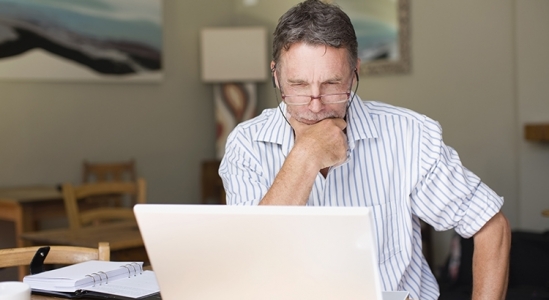 Don't be impressed by the headlines reporting year-over-year housing numbers for the next several months (data covering March, April, May, and June). The data will most likely show eye-popping one-year increases. While the year-over-year jumps will certainly be striking, consumers should take these numbers with a grain of salt, as the situation highlights a short-term […]
This year, mortgage rates have started to slowly climb above recent record-breaking lows. Many homeowners planning to move may feel like they've missed the chance to score a great rate on their next mortgage. In reality, there's still time to secure a rate far below the historic norm. Here's why. After creeping up for seven […]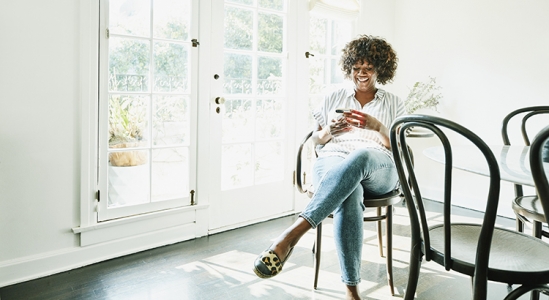 The financial benefits of buying a home as compared to renting one are always up for debate. However, one element of the equation is often ignored – the ability to build wealth as a homeowner. Most experts are calling for home prices to continue appreciating over the next several years. The most recent Home Price […]
Some Highlights
There's no doubt about it: homeowners love their homes, and that feeling has become even more important over the past year.
The vast majority of homeowners say they're emotionally attached to their home and that it has kept them safe…
As vaccines are administered and travel resumes, many of us are beginning to plan for those long-awaited vacations we missed out on over the past year. Some households are focusing their efforts on buying a vacation home rather than staying in a hotel, too. The National Association of Home Builders (NAHB) reports: "Second homes (i.e., […]
A recent Survey of Consumer Finances study released by the Federal Reserve reveals the net worth of homeowners is forty times greater than that of renters. If you're wondering if homeownership is a good investment, the study clearly answers that question, and the answer is yes. Do Americans believe a home is a better investment […]
Bought a Single Family home in Foresthill, CA.
In all the years of dealing with many real estate personnel, Susan Kelly is the best!
After a brief conversation of our desire and goals of the house we were looking for,
she knew exactly where to take us and what to show us. In fact,
it was the first house we saw, out of 3, that we made the offer and eventually ended up buying!
She is honest and works hard for you.
Thank you Susan.
Antonio Pizano      Highly likely to recommend!
Bought a single family home in Foresthill, CA.
Not only is Susan Kelly extremely knowledgable, professional, respectful and a go-getter!
She has been an inspiration! Through all the ups, downs and jumping through hoops to purchase a home…
Susan was there helping me and encouraging me every step of the way!
I always dreamed of being a homeowner so that I could have a place of stability for my four children…
A place to call HOME! Susan helped make this dream come true and inspired me to get a real estate license
so that I may be able to help others get their dream of being a homeowner too!
Sincerely, Danelle Halling 
Bought a Single Family home in Citrus Heights, CA.
Susan was very helpful to me in my first time home buying experience.
She was always available to answer my inquiries, and she was calm when I was nervous about the whole process.
I really liked that I could ask her questions, even the same ones in a different way, and I got a patient response from her.
I had gone to a home buying class and thought I knew what I was doing,
but I sure found out quickly that was not the case. I am so glad Susan was there with her expertise.

Thanks, Susan. I sure appreciate your efforts!
Linda
In all our dealings with Realtors over the past ten years,
we have never met anyone as helpful and energetic as you have been.
Without hesitation, we would highly recommend your service to anyone who is looking for an experienced Realtor
who cares about getting things done and doing them right!
Thanks for taking such good care of us, we couldn't have done it without you!
DANIEL AND BARB NORTHFIELD
Susan did a great job. We have been very involved with real estate as both buyers and sellers for over 30 years and she stayed in contact with us better than any agent we have ever used.
In a tough market, with a piece of property that was difficult to sell because of it's location, herefforts generated 8 offers. Impressive in any market.
We will never use another agent unless she retires.
Jim 
Sold a Single Family home in Foresthill, CA.
Susan is a very competent effective agent with excellent negotiation skills.
She is very efficient, responsive, and knowledgeable in her field. I would recommend her without reservation.
Nan